Trade fairs and festivals of the season in the capital
Paris leads the world in organising a diverse and plentiful array of trade fairs and other events. These cover a wide range of subjects and areas of interest, including gastronomy, wine, home and lifestyle, jewellery, weddings, automobiles and more. When you come to Paris to explore her multitude of attractions, soak up her cultural heritage or indulge in a shopping spree, remember to check out what's happening by way of trade fairs and festivals during your stay at Les Tournelles.
A wide choice of amazing trade fairs
Maison & Objet, Bijorhca, Mer & Vigne et Gastronomie, and the Salon du Mariage…these are just a few of the names you need to be looking out for in Paris. They are all trade fairs, and if you have any interest at all in the areas they cover, then you're in for a fascinating time when you visit. The focus of Maison & Objet (September 2nd to 6th) is on lifestyle fashions and trends, and allows visitors an early look at the latest must-have décor items, accessories and furniture for the home. Meanwhile, Bijorhca (September 2nd to 5th) is the only international trade fair exclusively devoted to jewellery and watches, and brings together 450 exhibitors to present their latest creations and collections. Aimed at lovers of regional products and artisan foodstuffs, the Salon Mer & Vigne et Gastronomie (September 9th to 12th) draws food and wine producers from throughout the nation and beyond to offer tastings at the Parc Floral de Paris. Finally, if your big day is coming soon, then the Salon du Mariage (September 17th and 18th) offers the latest fashions and ideas on everything needed for the perfect wedding, from the invitations, to the venue and, of course, the all-important dress.
Essential events in Paris
Other unmissable events in the autumn are the Fête de la Gastronomie (September 23rd to 25th) and the legendary Paris Motor Show (October 1st to 16th), which are the delight of millions of visitors each year.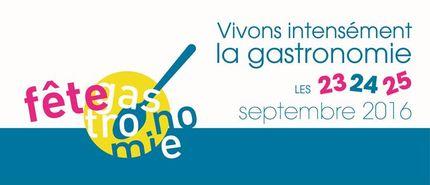 Lovers of French cuisine are drawn irresistibly to the annual Fête de la Gastronomie to satisfy their passion for the gastronomic traditions and culinary arts of a nation with a reputation for fine food so unassailable that it has even received the accolade of being declared a world intangible heritage by UNESCO. For this year's 6th consecutive edition this festival of food celebrates the theme of popular cuisine that belongs to everyone. Come and join in with tastings and workshops, see demonstrations by top chefs and take advantage of special menus created by participating restaurants especially for the occasion.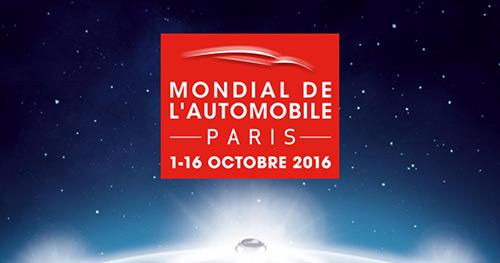 Car enthusiasts can look forward to more than two weeks of automotive ecstasy, courtesy of the Mondial de l'Auto in October. This is one of the world's great motor shows, attracting exhibitors and car manufacturers from all over the world. Each year more than a million visitors flock to the Porte de Versailles exhibition centre to see the newest production models and concept cars, along with the hottest new technological advances in the automotive industry. Come along and see why the oldest motor show in the world is still the best.
***
Photo Credit : Informa Beauty via Visualhunt.com / CC BY
---
Les Tournelles, a 3 star hotel with historical charm, an exclusive address in the heart of the Marais